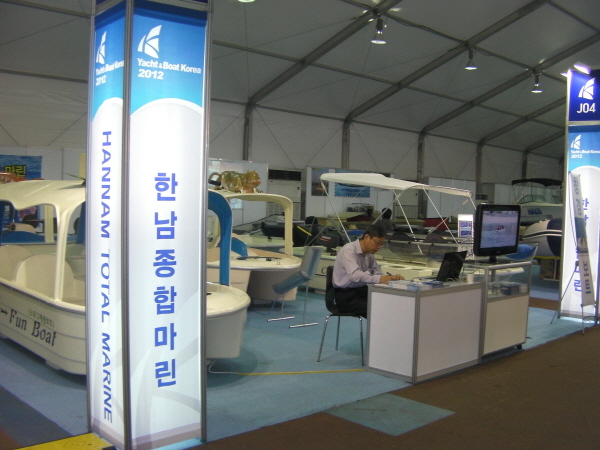 Because this is the biggest international boat show of the year,
we displayed "functional leisure boat"
for the owner of the farming,
mountain and fishing village
and people who concerned of leisure industry.
There is a water gun attached at the front of the boat.
It goes about 5m long.
This makes you can fully enjoying your time with family.
There is a reptile model above
the boat which can belch out vapor.
We put visual effect to be watched
realistically
and it also makes boat more entertaining.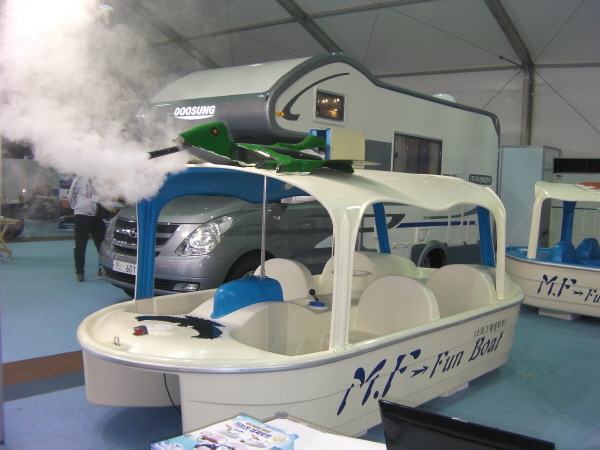 We install a
high fidelity water proofing speakers
which offers various sound such as animal, nature and ect.
We put all of our techniques, visualizing,
hearing and entertaining, to "Functional Leisure Boat".
You can have fun in the water with your friends and family.